Blue Tongued Skink
Captive bred
2021
Juvenile
0 male
0 female
2 non-sexed
Available for just £275.00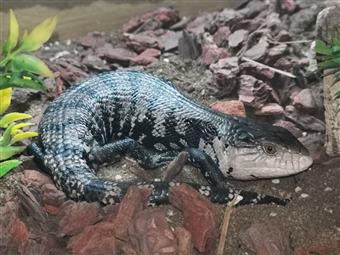 Images used for reference only, actual specimins may differ in size and appearance.
Blue tongued skinks are a family of lizards from the South East Asia and Australian region, they're famous for their bright blue tongues they use as a defence mechanism.

They have very strong personalities and make fantastic pets.
Email us about this animal
This animal was last updated in the past week. Please make sure to contact us before travelling long distances regarding this animal.
Any prices listed are subject to change, all final prices are decided in the shop.