Why come to us?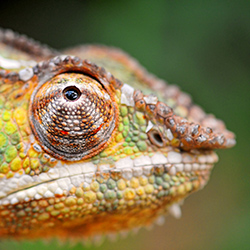 We have a passion for the animals we look after, with a shop history that dates back into the 70's. We simply wouldn't be doing what we do this long if we didn't enjoy it.

From the old guard to the latest arrivals we make sure our staff are trained and learn the requirements of the animals we stock. Cleaning out a vivarium may not be the most glamorous task but we understand how important it is for the animal.

If you're after first hand experience and advice then look no further. As well as having been around a long time, we have also got out and visited the world. With trips to Africa and South America we have seen first-hand how many of the animals we sell live in the wild. From Sierra Leone to Columbia, we have learnt what nature can teach.
In the community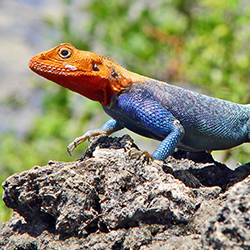 We are proud to serve our local community with a wide variety of reptiles, snakes and fish. Our staff are involved in local reptile clubs and we travel around the regions schools giving informational talks to students of all ages on how to keep and look after exotic pets. We often make trips to any local events that invite us to come along and show off our reptiles.

We often help our local customers in breeding their reptiles, either by incubating any eggs they may have or by finding a mate for their pet.
Not local?
If you're unable to make it to our shop to pick up an animal in person we offer a delivery service for just £45 to anywhere in the UK. If you get in touch with us regarding any of the animals on the site we can place an order for you over the phone using our card machine.

Please refer to our terms and conditions before ordering.